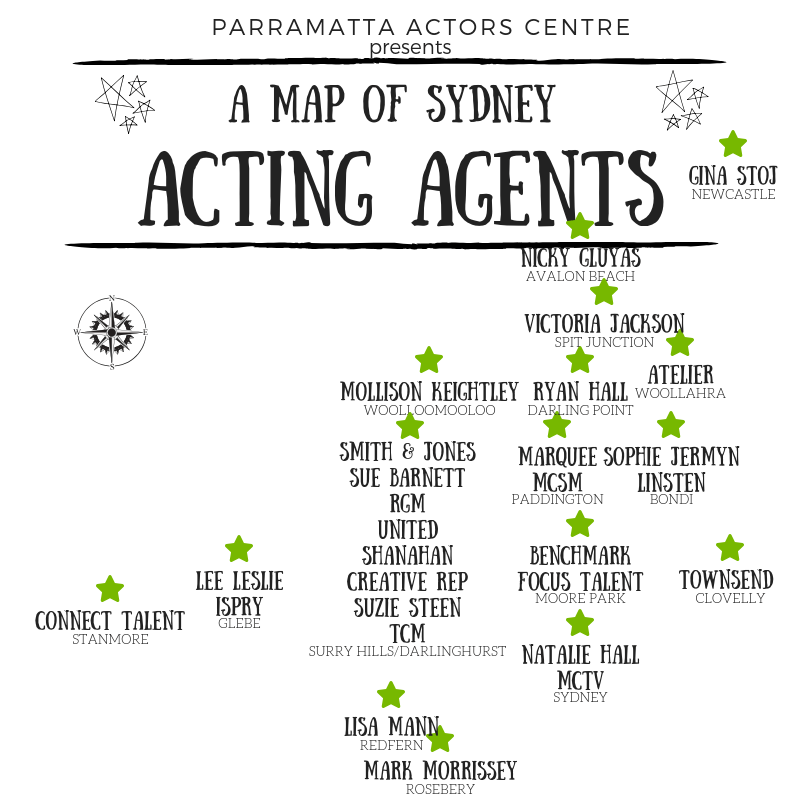 So you have your headshots and showreel ready to go? You feel confident that your body of work is strong enough to be put against the country's best? Then you're ready to approach some Acting Agencies for representation.
Before you take a browse through these Acting Agencies websites, it might be a good idea to understand where an Acting Agent fits into the bigger picture. Check out this article that'll make the casting process much clearer for you: Actors Guide to the Casting Process.
List of the Best Acting Agents in Sydney
Lisa Mann Creative Management (LMCM)
Sue Barnett & Associates Pty Ltd
MEAA NSW Agents List
For a comprehensive list of Acting Agencies in New South Wales, visit this link on the MEAA website. Please note, the Acting Agencies listed here are some of the top in the country and so it is often rare for them to represent actors who do not have a showreel with some current stage and screen credits. Your best bet is to always give them a call and ask to seek clarification.
Have an IMDBPro account?
If you have IMDB Pro, you can search the specific Acting Agency on the site and it will show you the names of the actors represented by that agency. This way, you can see who is on their books and whether there might be space for your age, demographic, experience level and so on.
Looking for Melbourne and Brisbane Acting Agents?