> Motivation Mondays
Every Monday on the PAC Facebook page is a change to get motivated and set your weekly goals. You might see things like inspirational videos, talks, pics or exercises to help get your week off to a focussed start!

> History Lesson Tuesdays
Tuesdays are a chance to catch up on your theatre and film history. If you want to be a great actor, you have to study the greats so every week, we'll share some interesting history lessons.

> Get to Work Wednesdays
Armed with knowledge of the history of your craft, and motivation to keep you going, Wednesdays on our Facebook page are a chance to do practical exercises, script analysis, watch live webinars and interviews and watch tutorials from PAC Creative Director Nisrine Amine.

> Giveaway Thursdays
Want cheap tickets to the theatre? Discounts on our classes? This is the day to tune into our Facebook page for exclusive bits and pieces! 

> Funny Fridays
It's the end of the week – time to let loose. If you feel like a laugh, a joke, meme, funny bloopers reels from your favourite movies, visit our Facebook page! Maybe you have some funny audition tapes to share?

> PAC Youth Saturdays
PAC is very proud to offer kids and teens classes as well as our adult classes and so Saturdays are our chance to share upcoming PAC Youth events, and celebrate the achievements of our aspiring young thespians.

> Reconnect to Purpose Sundays
You've had a long week, and a fun weekend. Time to now remind yourselves why you're doing this acting thing in the first place. Might be time for a bit of zen, meditation, videos and exercises on reconnecting to the bigger picture.

To see behind the scenes pics of our classes, or us out and about in the community, this is the place to come! We will have takeover Insta-story days where you can follow the journeys of our friends in the industry as well as quotes, memes and other fun stuff.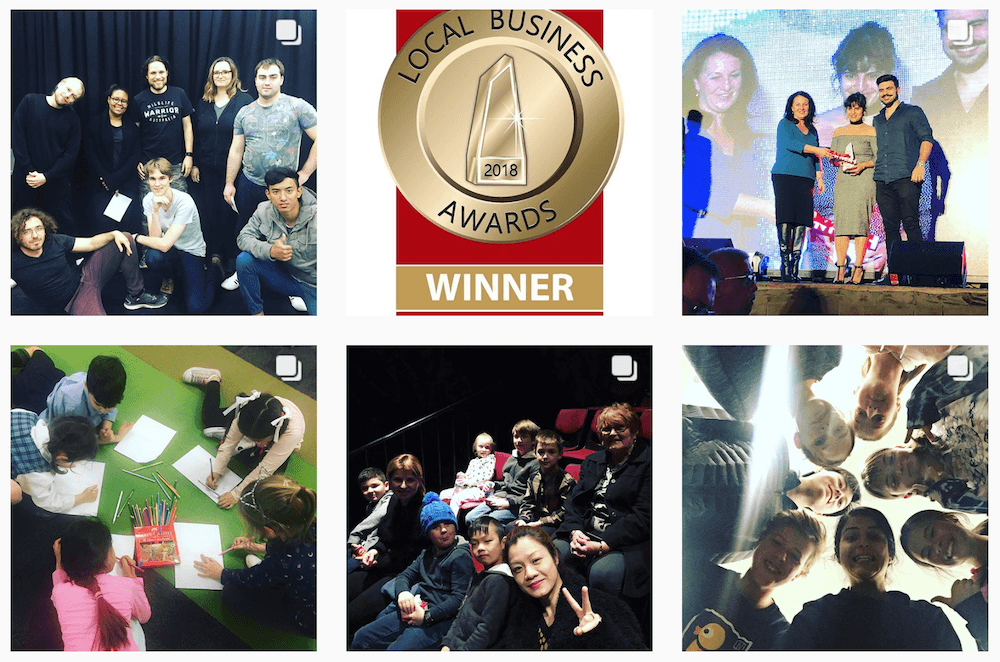 3 – Contact Us
The best way to reach us if you ever need to chat:
Call
Email
FB Messenger
Insta DM