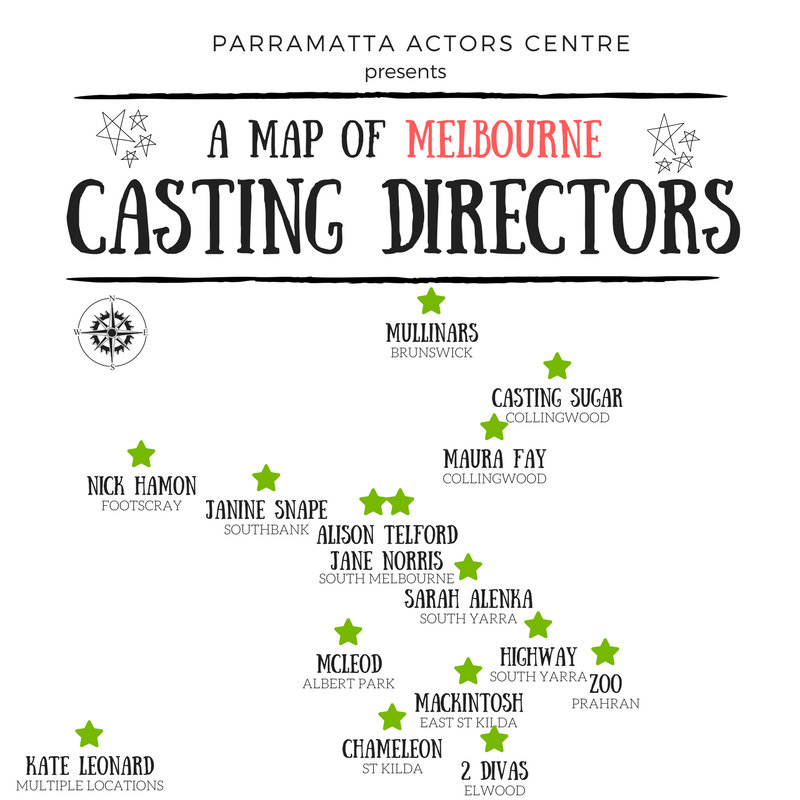 You asked for it, so here it is. Our best attempt at a Map of Melbourne Casting Directors.
If you are a Sydney or Brisbane-based actor, it might be a good idea to make a connection with these Casting Directors – given that is it very common for interstate castings.
Please note:
– It might be wise for your agent to get in contact with them.
– If you don't have an agent, give the Casting Director a call first and ask if it's ok to submit your showreel and headshot.
– Don't bother approaching them if you're unwilling and/or unable to be flexible with your interstate travel.
Best Casting Directors in Melbourne
Catapult Casting (formerly Casting Sugar)