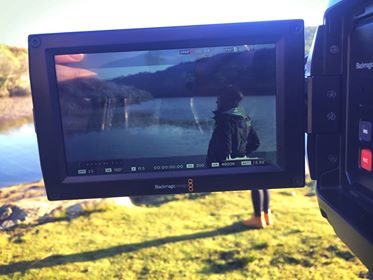 We are excited to share with you this list of some of Sydney's Top Actor Showreel Companies.  This list is a resource to help you get started on your research journey. Enjoy!
The Top 9 Actor Showreel Companies in Sydney (in no particular order)
Before you get started on this list, READ OUR FAQ'S HERE ABOUT ACTOR SHOWREELS
1. Showreels Australia | Sydney NSW
"Our research tells us that (Casting Directors) want to find talent they can cast. Simple as that. Talent that they can cast. If they can't see you (because the clip is too dark); can't hear your natural voice (because you're putting on a 'character voice' or the sound is substandard); don't see any level of skill in the material you choose or you play a character that doesn't suit your current ability as an Actor, then they'll simply move on to the next reel. We encourage Actors to stretch themselves but not cast themselves in roles that put them out of contention. Even pre-existing material is edited with this idea in mind." – FAQs page of website
Showreels Australia offers high production value showreels in Sydney, Melbourne, and Brisbane. They'll edit your existing work into a dynamic showreel or write, shoot and edit a scene from scratch. They pioneered the actor Speed Reel and Trailer Reels in Australia, created the Visume and pride themselves on their high-quality boutique services, having provided a mountain of reels to talented actors in Sydney and Melbourne.
> What you need to know about Showreels Australia:
Website: www.showreelsaustralia.com.au
Email: www.showreelsaustralia.com.au/contactus
Facebook: www.facebook.com/showreelsaustralia
Showreel prices start from: $220 (60 second speed reel)
2. 75% Old School | Surry Hills NSW
"Pick a scene that shows you off at your best. Put time into hair, makeup and costume. But above all, learn your lines. We shot this showreel a month ago with the amazing Nicole Toum. Nicole wanted a reel she could use for multiple purposes, but essentially to refresh her look and style for the industry right now." – Yure Covich
75% Old School has been set up by artists to facilitate the needs of Sydney actors, from beginner to advanced for Showreels, Acting Classes, individual Actor Coaching, Demo Reels and Self tests. Their team is made up of editors, camera-people, teachers and acting coaches who pursue the art in everything they do.
> What you need to know about 75% Old School:
Website: www.seventyfivepercentoldschool.com
Phone: 0404 277 774
Email: seventyfiveoldschool@gmail.com
Facebook: www.facebook.com/seventyfivepercent
Instagram: www.instagram.com/75percentoldschool
Vimeo: www.vimeo.com/75percentoldschool
Showreel prices start from: $650 (inc GST)
3. Ginja Ninja | Waverley NSW
Since opening its doors in 2008, ginja ninja has partnered with some of Australia's top events, PR, advertising and design agencies to create a wide range of content that has found its way onto high profile social media sites, television and big screens around the world. ginja ninja works with efficient guerilla-style crews who have been hand-picked from a pool of talented collaborators because their working style is always tailored to the individual project.
> What you need to know about Ginja Ninja:
Website: www.ginjaninja.net.au
Email: info@ginjaninja.net.au
Phone: +61 2 8006 0142
Facebook: www.facebook.com/ginjaninjaproductions
Instagram: www.instagram.com/amberginja
Vimeo: www.vimeo.com/ginjaninja
Showreel prices start from: $330
4. Strangetown Films | Sutherland Shire NSW
"Before you begin looking at places to make your reel, make sure you have an idea of what you want. Consider what other actors in your age range have done. What do their reels look like? What sort of work are they getting? And most importantly, what sort of work do you want to be getting? Last year Tiffany (below) needed a new scene to update her reel with as she had taken a break from acting. I wrote the script to suit her style and challenged her to make it feel as awkward as possible. I love the results." – Lilliane Moffat
Strangetown Films started by accident in 2016 when Lilliane happened upon an actor in need of a custom showreel. Interested in helping, she wrote two short scenes and teamed up with two other filmmakers to shoot the reel. Soon after Strangetown Films was born. Lilliane Moffat has a BA in Film and Television Production and is a trained actor. Teaming up with cinematographer Claudia Butters, they create visually striking and well written showreel scenes while working closely with actors to market them to the industry. Actors who have worked with them have gone on to nab top agents, tv shows and countless auditions.
> What you need to know about Strangetown Films:
Website: www.strangetownfilms.com
Email: strangetownfilms@gmail.com
Facebook:  www.facebook.com/strangetownfilms/
Instagram: www.instagram.com/strangetownfilms/
Vimeo: www.vimeo.com/strangetownfilms
Showreel prices start from: $950
5. Department of Pretend | Tempe NSW
"Ideally you want to be looking for a handful of 30 second grabs. 45 is ok. Try not to go more that 1 minute. You don't need a narrative arc on your reel – scenes don't need to have a beginning, middle and end! Sure, it's great to have a scene where you're breaking down and crying, but not a whole lot of these as it can be quite exhausting for the viewer. Think about context and how your moments will work alongside each other. Paul Ashcroft (below) is a great actor but he didn't have a lot of screen material to draw from in recent years. In the end we were able to put together something greater than the sum of its parts that highlighted his work, even when he wasn't the focus of the scene. " – Hamish Michael
Established in 2014 and located in Tempe in Sydney's Inner West, Department of Pretend is a self-tape audition studio and showreel production facility garnering a solid reputation both locally and internationally for the excellent quality of their tapes and reels. Run by actor Hamish Michael (Janet King, Rosehaven) and drawing upon his years of industry experience and insight, DOP prides itself on making their clients feel comfortable with, and in control of, their experience. A recent studio upgrade and new camera, lighting and sound equipment sees them continuing to produce stand-out work at an affordable price point. They've produced showreels for actors at all levels and do so only from pre-existing footage. If you require something shot specifically for your reel they can do this the way they would a shoot a self tape.
> What you need to know about Department of Pretend:
Website: www.departmentofpretend.com
Phone: 8097 9088
Email: bookings@departmentofpretend.com
Facebook: www.facebook.com/deptofpretend
Instagram: @deptofpretend
Vimeo: vimeo.com/deptofpretend
Showreel prices start from: $400
6. HHP Actors| Sydney NSW
"Whatever stage you are in your career, a scene is always designed to be specific to what you need right now. It's never too soon, or too late to have high quality scenes that showcase your best work. Find a team that you trust, whose style you enjoy and trust them to do their best and you will no doubt find that you do yours. This (below) is a beautiful drama scene starring Jackie Brooke. She wanted something soft, real and in the indie/drama landscape. We wrote this sibling scene to allow her the space to be playful and vulnerable. " – HHP Actors
HHP Actors started their company 11 years ago because many of their actor friends were struggling to collate quality content to showcase their work. Since then they have worked with actors as a step for them to secure agents, direct offers and get them noticed by casting agents in Australia, UK and the USA. HHP come from a professional writing background, so all of their showreel scenes are written exclusively for their actors so that casting directors and agents will not be able to compare their performance with that of anyone else. Note: HHP are a boutique agency and can therefore only take on a few showreel clients at a time.
> What you need to know about HHP Actors:
Email: mail@harveyhouseproductions.com
Facebook: www.facebook.com/hhpactors
Vimeo: www.vimeo.com/hhpscenes
Showreel prices start from: $1190
7. Actors Caravan | Inner West NSW
"Make sure you choose a script that is suitable for your casting. If you are just starting out, it's best to stick to your natural accent – unless you have a US manager asking you to do a U.S accent. Remember showreels are a work in progress, they grow with you. Be prepared on the day but also be flexible and ready to try out a few different takes. Bring powder and lip balm! Anna approached me with this scene to add some comedy to her reel.  I love her performance as well as her scene partner, it was great to play around with a variety of different takes. Ultimately I think showreels need to showcase an actor's performance first and foremost, it needs to suit their casting, they need to be well lit and be clearly audible…everything else is just gravy." – HaiHa Le
Actors Caravan was created by HaiHa Le and Pier Carthew and has been operating since 2011 in both Sydney and Melbourne. Both HaiHa and Pier are actors, HaiHa is also a professional editor, Pier is a professional photographer. These multiple skills compliment their ability to work with actors and create a visually dynamic showreel.
> What you need to know about Actors Caravan:
Website: www.actorscaravan.com
Email: actorscaravansyd@gmail.com
Phone: 0478 804 656
Vimeo: www.vimeo.com/user6134278
Showreel prices start from: $700
8. Showreels4Actors | Sydney NSW
"We look forward to working with you on your next showreel project!" – Barry
Showreels4actors is a boutique production outfit that shoots, edits, and produces high-quality showreels for Australian actors. As part of the service, and with over 25 years of experience in the industry, they can also advise newer actors (and not-so-new) about which agents to go for (and which ones to avoid) what's happening in the industry at any given time, how to go about getting auditions, how the TV and Film casting process works – anything in fact that actors need to know in order to advance themselves in the industry.
> What you need to know about Showreels4Actors:
Website: www.showreels4actors.com
Email: www.showreels4actors.com/Contact-Us.html
Phone: 0434 971 652
Facebook: www.facebook.com/Showreels4actors-180947625277179/?filter=1
YouTube: www.youtube.com/user/showreels4actors?feature=mhsn#g/u
Showreel prices start from: $350
9. JJ Splice Showreels | Surry Hills NSW
"A great Showreel grabs the viewers attention and makes them keep them watching – and still want more. A first impression lasts a long time. Your Showreel reflects the quality of the work you want to do professionally – so it must be high-quality and polished. It should make Casting Directors unable to get you out of their mind. Choose material that's within your range and supports your personal braining. Work with Cinematographers and Directors who take the responsibility of showcasing your work seriously and are adept in the art of screen storytelling. Make sure your Editor can use your work on set to distill the best possible performance so you end up with an engaging and memorable Showreel that will get you actual results" – Dean Francis, Founder
JJ Splice Showreels was founded in 2012 and are the most experienced Showreel Studio in Sydney. Their roster of Directors, Editors and Cinematographers regularly work on feature films, commercials and professional drama. Having cast hundreds of films and commercials, they know what Casting Directors and Agents look for. Working out of a custom-designed basement studio, JJ Splice also shoots on location against the cinematic backdrops of Surry Hills. By using the same gear as Oscar-Winning motion pictures – like the latest RED Digital Cinema Cameras, wireless LED lighting and a 5k Post-Production workflow – JJ Splice creates distinctive, highly polished work. Their packages allow actors to create a diverse body of work in a single day – including drama scenes, monologues, clips reels, professional websites, and even promotion to Industry via digital platforms. This is the Studio to come to for slick, high-end results. Flexible payment plans are available where actors can spread costs over 10-weeks.
> What you need to know about JJ Splice Showreels:
Phone (02) 9090 2700
Address: 56 Buckingham St, Surry Hills (5 mins walk from Central Station)
Showreel prices start from: $979 – with flexible interest-free payment plans
What do I do with my showreel once it's done?