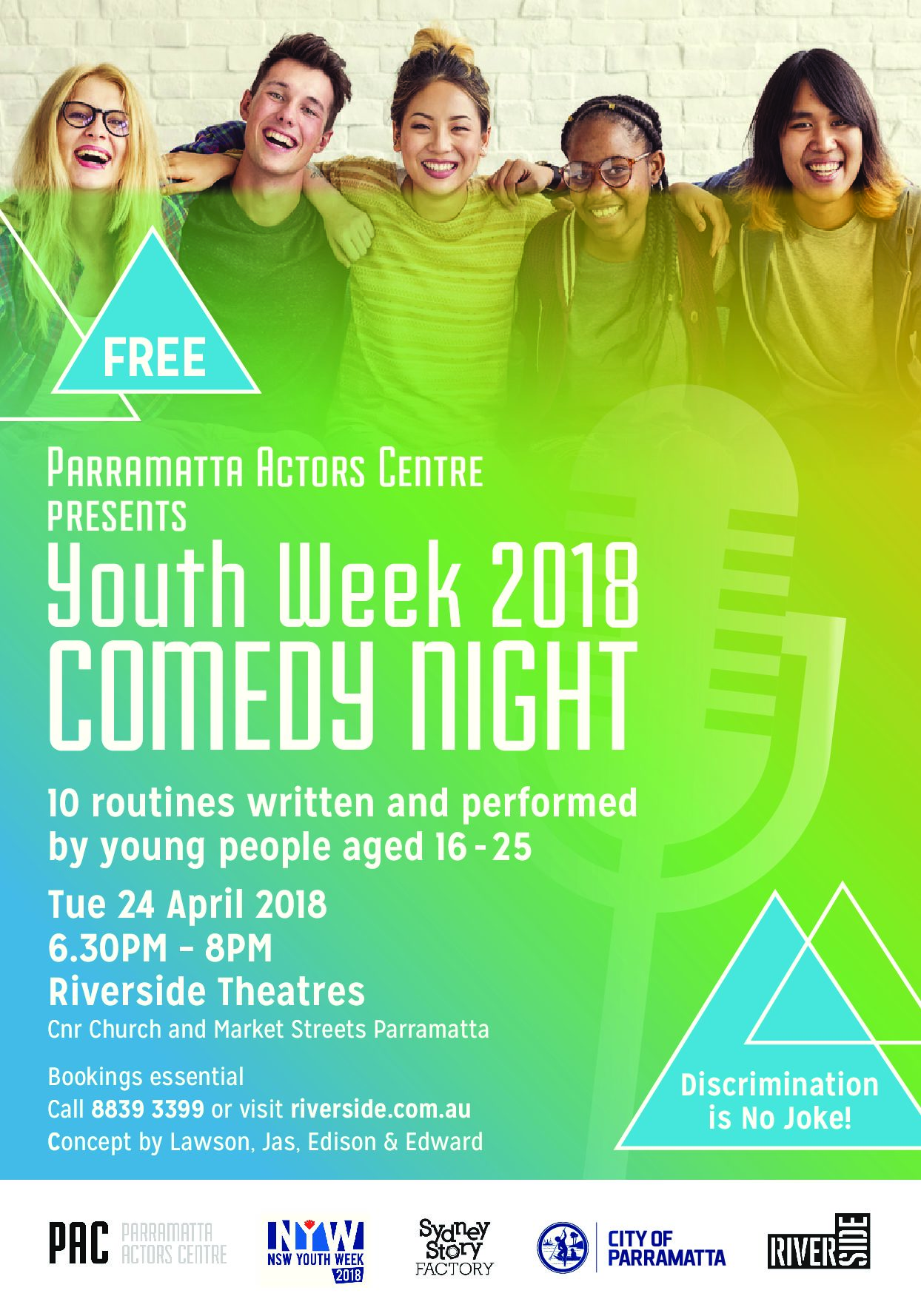 PAC will be teaming up with City of Parramatta Council and Sydney Story Factory to hold a Youth Comedy Night at Riverside Theatres Parramatta on Tuesday 24 April 2018.
The event – taking place as part of National Youth Week 2018 – will see 10 young comics aged 16-15 from Western Sydney performing a comedic act based on the theme Discrimination is No Joke! The night will be hosted by stand-up comedian Makedonka Stoilova and will award a lucky winner and runner ups up to $250 in prizes.
PAC's co-founder and Creative Director, Nisrine Amine, as well as Matt Roden from Sydney Story Factory will be running development workshops for the 10 comics before they take the stage for the performance.
The event is another example of the great collaborative spirit between artists, creatives and arts/youth organisations in the greater Parramatta area. PAC is very excited to be a part of an initiative such as this.
For more info on Youth Week 2018 Comedy Night or to submit your application to be one of the chosen comics, visit the Facebook Event Page.