Screen Acting I
Starts: Monday 5 August, 2019
8 x Mondays, 7.00pm – 9.00pm
Cost: $360
Location: Information and Cultural Exchange (ICE), 8 Victoria Road Parramatta NSW 2150. View MAP.
Outcomes:
Learn presence and connection with fellow actors
Develop spontaneity and reacting to the present moment
Connect with voice and body
Learn thorough script analysis
Create nuanced and driven characters
Develop screen acting terminology
Course overview:
So, you've finished our Acting for Beginners course (or a similar foundation course elsewhere) and you now want to work more closely on acting for the screen?
This 8-week Screen Acting I course will give actors aged 18+ the opportunity to work on short scenes taken from film and television shows.
Each week will begin with taking actors through a series of ensemble activities and improvisation exercises to help relax and loosen them. And then through a Stanislavski approach of analysing the scripts for given circumstances,  the actors will work towards creating compelling and truthful characters for the camera.
Students will also learn about the difference between stage and screen acting, tips and tricks for making the camera work for you and other things like focal points, working within a frame, dynamic and active character choices on screen and so on.
Students will get the chance to film their weekly scenes and then watch over them for feedback.
The Teacher:
KIRE TOSEVSKI is a classically trained actor and director who brings to his teaching almost fourteen years of craft and industry experience in both stage and screen mediums.
Originally an exponent of traditional Stanislavsky and Michael Chekhov methods, Kire trained at the National Institute of Dramatic Art in his home town of Sydney, and is also a graduate of the Stella Adler Studio conservatory in New York City.
Over the years he has worked professionally as both an actor and director on numerous stage productions with many theatre companies both in Australia and the United States.
His professional teaching experience has seen him direct student actors at the Stella Adler Studio as well as serve as private coach to working actors preparing for professional film and television auditions.
Kire is also a filmmaker with an extensive knowledge of cinematic art and the various processes inside film and television production.
He previously worked as a lecturer inside the Digital Media department at Raffles College in Parramatta, teaching courses on acting, directing, film, story development and screenwriting
.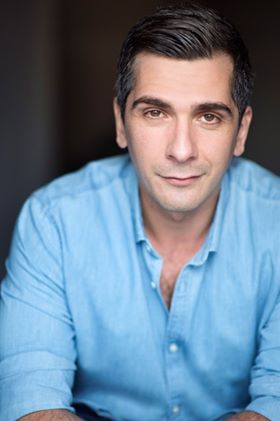 Benefits:
By the end of this course, whether you're aware of it or not, you will have built up lifelong skills that will seep into your everyday lives. You will:
Become better listeners.
Become more open to, and tolerant of differing views.
Become acutely aware of your breathing and emotions.
Develop a more positive self-image.
Become more comfortable with self-evaluation and constructive feedback.
Important information:
Please read our Centre Policies.
Please wear comfortable loose clothing and appropriate footwear.